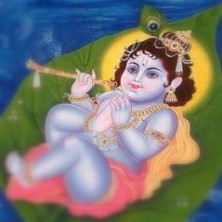 Santhana Gopala Homam
Presiding Deity:
Vishnu
Santhana Gopala Homam is dedicated to Lord Mahavishnu. None other than Lord Maha Vishnu himself bestowed knowledge of this homa on Sanatkumara, who in turn instructed this to sage Bodhayana.
The homam is usually performed for couples who have problems with conceiving a child.