Jupiter Transit 2023
Venue :
Chennai
Date :
April 22, 2023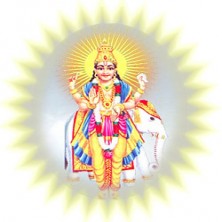 According to the Tirukanidha Pachangam, Jupiter transits from Meena Rasi to Mesha Rasi at 2.47am on Saturday 22nd April 2023 and remains in this position till 1st May 2024. The effects/influence of this transit can be summarised as below

Favourable
Meenam, Mithunam, Simham, Thula, Dhanus
Moderate
Mesham, Kanya, Vrischika
Unfavourable
Makara, Kumbha, Vrishabha and Kataka
Jupiter Transit Homam Subscription
Guru Preethi Homam will be performed on a Thursday, once every month till 1st May 2024.
Charges: $39/month
Jupiter Transit Puja Subscription
Puja will be performed for Lord Guru on a Thursday every month throughout the current transit at one of the temples listed below
1.Tiruchendur
2.Alangudi
3. Validhayanadhar Temple, Padi
4. Thittai Near Tanjore
5. Chithiraratha Vallabha Perumal Temple, Kuruvithurai
6. Pattamangalam
7. Kailasanathar temple, Govindavadi Near Kancheepuram
8. Thakkolam Sri Jalanatheeswarar temple near Kancheepuram
9. Ramanatheeswarar temple, Porur
10.Dakshinamurthy temple, Thiruvotriyur
11.Thrisoolanathar temple Thirisoolam
12.lumbaiyankotur Arambeshwarar temple near Chennai
Charges: $59/year
Jupiter Transit Report
Find out how this transit affects or influences your life with this report from our experienced astrologers based on the analysis of your horoscope.
Note:
1.This report is prepared manually by our team based on analysis of your horoscope by our astrologers. It is not generated using software.
2. Your report wil be delivered within 4-5 business days but may be delayed by a couple of days depending on the demand during this period.
Charges: Rs.1500/-
ORDER YOUR REPORT NOW!