Poornima
Venue :
Chennai
Date :
June 17, 2019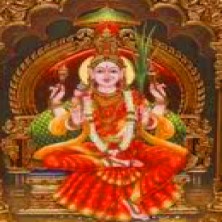 Purnima fasting might be observed either on Purnima day or on one day before Purnima day i.e. on Chaturdashi day depending on starting time of Purnima Tithi on previous day.
Purnima fasting on Chaturdashi occurs only when Purnima starts during Madhyahna period on previous day. It is believed that if Chaturdashi prevails beyond Madhyahna then it pollutes Purnima Tithi and this Chaturdashi day should not be considered for Purnima fasting even if Purnima prevails during evening. In North India full moon day is known as Purnima or Poornima. However in South India full moon day is known as Pournami or Pournima and fasting on this day is known as Pournami Vratam. Pournami Vratam is observed from sunrise to till sighting of the moon.
Pournami Fasting days might not be same for two locations. Hence one should set the location before noting down Pournami Vratam dates.