Sri Suktha Homam
Venue :
Chennai
Date :
February 26, 2019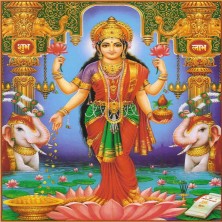 The Sri Suktha mantra invokes Goddess Maha Lakshmi through sacred Fire.
"Aarogyam Bhaskarat Itchath Sriyam Itchath Hutasanath" -
One can achieve health by praying the Sun, and can achieve wealth by praying Goddess Maha Lakshmi through SacredFire. Sri indiactes "Maha Lakshmi" and Suktham means "well said". There are fifteen mantras in the SriSuktham and performing the homam several times with all the ingredients as prescribed in the puranas,tantras and agamas, one receives several benefits. The Sri Suktha Homam is a very powerful homam performed for ushering prosperity and wealth. Sri Suktha Homa can be conducted for those who are seeking wealth and prosperity in life. It is strongly recommended for those facing financial difficulties and wish to earn wealth in abundance. It is believed to bestow immense benefits to the performer of this homa.