Thai Amavasai/ Amavasya
Venue :
Chennai
Date :
January 27, 2017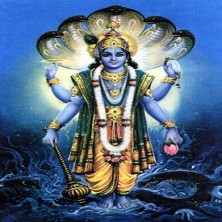 The Purusha Suktha Homam is dedicated to Lord Mahavishnu. None other than Lord Maha Vishnu himself bestowed knowledge of this homa on Sanatkumara, who in turn instructed this to sage Bodhayana. It is stated in the Suta Samhita:
Putrapradam Aputraanaam Jayadam Jayakaaminaam Bhuktidam Bhuktikaamaanaam Mokshadam Moksha Kaaminaam
Those who aspire for success in all their ventures, wish progeny, want to enjoy health and wealth, attain mukti shall get all of them by doing this homam. The Purusha Sukta of the Vedas is not only a powerful hymn of the insight on the Cosmic Divine Being but also a shortcut provided to the seeker to enter the state of Superconsciousness.
PARTICIPATE IN THE PURUSHA SUKTHA HOMAM