Sri Suktha Homam
Venue :
Chennai
Date :
November 20, 2017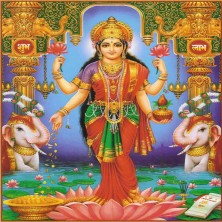 The Sri Suktham is a hymn in the Atharva Veda and also appears as a supplement to the Rigveda. The Sri Suktha mantra invokes Goddess Maha Lakshmi through the sacred Fire.
"Aarogyam Bhaskarat Itchath Sriyam Itchath Hutasanath"
One can achieve health by praying the Sun, and wealth by praying Goddess Maha Lakshmi through the Sacred Fire


Sri means "Maha Lakshmi" and Suktham means "well said". There are fifteen mantras in the Sri Suktham. Performing homa several times with all the ingredients as prescribed in puranas, tantras and agamas, gives several benefits. It is believed that performing Maha Lakshmi mantra japa continuously for many days and performing homa on the last day, helps attain all siddhis. It is also known how limitless wealth can be achieved by performing the homa with Bilva leaf and Bilva fruit. One who does homa by offering Bilva leaves will certainly attain all desires, including Moksha (salvation) at the end, as per the puranas.