Lakshmi Kubera Homam
Venue :
Chennai
Date :
June 08, 2018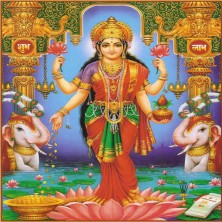 Goddess Lakshmi is the Goddess of the wealth while Kubera or Kuberan is the wealthiest among the devas.It is believed that Lord Balaji borrowed from Kubera to perform his marriage. Performing Lakshmi Kubera Homam not only gets rid of financial difficulty but can also create surplus wealth.Chanting the Mahalakshmi Mantra everyday will also attract wealth.
The homam will also include Kubera puja and Dhanakarshana puja.