Mahasudharshana Homam
Venue :
Chennai
Date :
May 25, 2019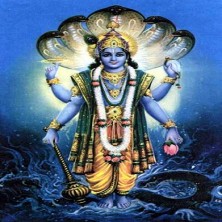 The Sudarshana Chakram is the mighty weapon of Lord Narayana and has many auspicious attributes associated with it.Most importantly, it has the attribute of "Pida Pradanam" which gives immediate relief from pain and suffering to the seeker/performer. The Sudarshana Chakram also has the attribute of "Papa Nashanam", i.e., the destruction of sins. This is the first step to be adopted in the realization of God (Lord Narayana).
The Chakram pervades both space and time. Also the Sudarshana Chakram is the abode of the Vyuha Murthis Sankarshana and Para Vasudeva (forms of Narayana in Vyuha). This is dispeller of all forms of darkness (ignorance, evil). Also, the mighty Jwala is the aspect of Jwala Nrisimhar who destroyed Hiranyakashipu and therefore, is resident in the Sudarshana Yantram. Thus, offering prayers to Sudarshana Chakram is equivalent to offering prayers to the entire Dashavataram.
The Sudarshana Chakram grants Moksham to anyone who surrenders to it . The Sudarshana Chakram has healing characteristics. Therefore performance of the Sudarshana Homam gives relief from afflictions of fever and even possession by the mighty Brahma Rakshasa. The performance of the Sudarshana Homam grants the performer health, wealth and prosperity. If the performer seeks spiritual benefits,while performing the Homam, he gets it. If the person seeks material benefit,he is blessed with riches.
Maha sudarsana homam is performed for removal of all enemies & avoiding accidents, The desires of human beings are innumerable and they vary in nature. As a result, the sufferings they might undergo also are many. Sometimes it may result in incurable diseases. It cannot be said that all sufferings and ailments afflicting mankind have human solutions. There are many things, which are beyond the scope of mankind.
The Sudharsana Chakra or the divine disc of Maha Vishnu is one of the Lords prominent weapons in annihilating evil forces. The Sudharsana yantra is also as important as the Sudharsana mantra. Usually Lord Sudharsana is seen installed with eight or sixteen hands in Vishnu temples. It is stated in the Ahirbhudniya Samhita that when the devotees are suffering from the afflictions caused by incurable diseases, sorcery, or enemies, Lord Sudharsana dispels his fierce form and comes to their protection. When the last rites of the dead are not performed properly it might sometimes result in the sufferings of the progeny belonging to later generations. Scriptures state that performing the Sudharsana homa could alleviate the sufferings of this nature. Performance of this homa also stops the danger or perils which may possibly occur in future.
PARTICIPATE IN THE MAHASUDHARSHANA HOMAM