NEW YEAR 2023
Venue :
CHENNAI
Date :
December 31, 2022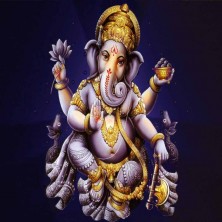 Let us thank God for all that we received in 2022 and seek blessings for the new year. May 2023 fulfill our dreams and aspirations and remove all obstacles that stand in the way of success. Let us begin the New Year with the
Ganapathy Homam for a successful start,
Navagraha homam to enhance the benefic effects due to the planetary positions and alleviate all malefic effects due to their position
and
Mahalakshmi Homam seeking all kinds of wealth and prosperity to be bestowed on us.
All three homams will be performed on 31st December 2022 at Chennai.
The charges indicated are for ALL THREE HOMAMS and include shipping and video charges.
PARTICIPATE IN THE NEW YEAR HOMAMS