SATURN TRANSIT 2023
Venue :
Chennai
Date :
January 17, 2023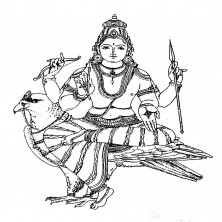 Saturn transits on 17.01.2023 at 17:35:00 hrs from MAKARA RASI (CAPRICORN) to KUMBA RASI (AQUARIUS)
We need to understand that the effects of this transit are not concentrated on a single day and last two and a half years which is the period that Saturn occupies in each house before its next transit. In fact, some experts opine that the effects of the transit are apparent even six months before the transit happens.
What does this transit mean and which Rashis are affected?
The placement of Saturn or Shani has various kinds of effects on the rashi's. Saturns sight is directly on 3rd House Makara, 7th House Vrishabha and 10th House Simha. The following list will throw light on what each of these Rashi's can expect from this transit.
MESHAM : 11TH HOUSE : GOOD & FAVOURABLE
RISHAPAM : 10TH HOUSE : MODERATE
MITHUNAM : 9TH HOUSE : FAVOURABLE
KATAKAM : 8TH HOUSE : UNFAVOURABLE
SIMHAM : 7TH HOUSE : UNFAVOURABLE
KANNI : 6TH HOUSE : GOOD
THULAM : 5TH HOUSE : UNFAVOURABLE
VIRUCHIKAM : 4TH HOUSE : MODERATE
DHANUS : 3RD HOUSE : GOOD
MAKARAM : 2ND HOUSE : UNFAVOURABLE
KUMBAM : 1ST HOUSE : UNFAVOURABLE
MEENAM : 12TH HOUSE : UNFAVOURABLE
Remedies
In case this transit seems unfavourable, the following remedies are suggested by experts
1.Puja at the following temples
Thirunallar
Kuchanur
Kodumudi
Thirukollikaadu
2.Observe fast on Saturdays at least for one meal.
3.Consume only vegetarian food on Saturdays
4.Light a lamp for Lord Shani on Saturdays
PARTICIPATE IN THE SANI PREETHI HOMAM ON 17.1.2023