Diwali
Venue :
Chennai
Date :
October 24, 2022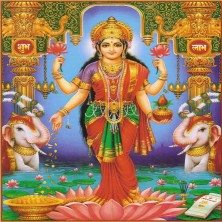 Diwali or Deepawali
In India,the land of festivals, Diwali or Deepawali, is the Festival of Lights.The first day is called DHANTERAS or DHANTRAYODASHI which falls in the month of Kartik. As such this day of the five-day Diwali festival has a great importance for the business community..

The second day is called NARKA-CHATURDASHI or CHOTI DIWALI which marks the vanquishing of the demon Naraka by Satyabhama conveying the message that the good of the society should always prevail over one's own personal bonds.

The third day is the most important day of LAKSHMI-PUJA which is entirely devoted to the propitiation of Goddess Lakshmi. It is believed that on this day Goddess Lakshmi would be at her benevolent best and fulfill the wishes of her devotees. It is believed that those who worship Goddess Lakshmi on this day would be bestowed with riches.

The fourth day is PADWA or VARSHAPRATIPADA which marks the coronation of King Vikramaditya and Vikaram-Samvat was started from this Padwa day.

The fifth and final day is known by the name of "BHAYYA-DUJ" and is observed as a symbol of love between sisters and brothers. It became also imperative for the brother to go to his sister's house to celebrate Bhayyaduj.
PARTICIPATE IN HOMAM FOR DIWALI