Saturn Transit 2020
Venue :
Chennai
Date :
January 24, 2020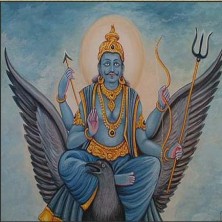 The Transit of Saturn (Sani Peyarchi) from Sagittarius(Dhanus) to Capricorn (Makaram) occurs in January 2020. The dates may differ according to the almanac (panchangam) considered.
Below are the various dates suggested by different almanacs.
Lahiri Panchangam
24th January 2020 9.52 AM IST to 6 PM 17th January 2023
Thirukanidha Panchangam
23rd January 2020 9.24 AM IST to 16th January 2023 4.18PM IST
Krishnamurthy Panchangam
23rd January 2020 2.09PM IST to 16th January 2023 9.16PM IST
Effect of the Transit on Rashi (Moon sign)
Very Good for Leo (Simham) and Pisces (Meenam)
Moderate for Mesham (Aries), Taurus (Rishabham), Virgo(Kanni), Libra (Thulam), Saggitarius (Dhanus), Capricorn (Makaram) and Aquarius (Kumbham)
Not too good for Gemini (Mithunam) and Cancer (Katakam)
Saturn is the (Karaka for Karma) the judgment planet and Libra is the sign of Judgment as revealed by its sign – the weighing balance. The exaltation of Saturn will improve the positive side of the planet such as hard work and patience. Saturn represents the pros and cons of life, the good and bad, sin and virtue. Saturn in every horoscope represents the merits and demerits of the person. Saturn is not only considered very powerful in Libra, but also in a mood to bestow benefits. Saturn is exalted in Libra. So Saturn loves to come back to Libra. Astrology analyses the facts of the present and the past life of a person and encourages him to put in more effort in performing his duties righteously. Lord Shani (Saturn) being the signifier of our actions (the present as well as the past) has the capacity to do or undo the evil results of our past deeds with suitable present remedial measures.Saturn is called Neelan (Blue) and Mandhan (Slow Moving). Saturn passes through each sign for a period of above 2 1/2 years. Saturn is called "Yama"; it is the chief governor of 'Longevity'. It has to carry out the duty of Lord Siva or Rudra. Lord Shani punishes only those who are involved in ill deeds. However, he i spleased and favors people performing good deeds and rewards them with lots of progress in their life and may also elevate them to high positions. At the same time, when Shani is annoyed, he also grants imprisonment to people in high positions and they may face various types of humiliation depending upon their misdeeds.Shani is also a great devotee of Lord Shiva and performed penance very sincerely. Lord Shiva was pleased with Shani's devotion and dedication and bestowed upon him his blessings. Lord Shani asked of him for two boons. The first that he should be more powerful than his father, the Lord Sun and secondly that he be seven times more distant from the Sun and surrounded by the seven sub-planets. Lord Shiva bestowed his grace by granting these boons and blessed Lord Shani.
PARTICIPATE IN THE SHANI PREETHI HOMAM
RELATED ARTICLES