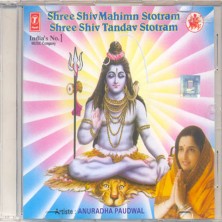 Shree Shiv Mahimn Stotram
Contains:
Dhyan shlok
Shree dwadash jyotirling stotra
Shree shiv mahimn stotra
Rudrashtakam
Bilvashtakam
Shiv tandav stotram
Shiv panchakshar stotram
Shiv manas pooja
Aarti
Bhole ki jai shivji ki jai
Kshama prarthna.
NOTE:
RUDRAKSHA PRICES AND AVAILABILITY ARE SUBJECT TO FLUCTUATIONS. WE WILL LET YOU KNOW IF THERE ARE ANY CHANGES IN PRICE AS SOON AS WE RECEIVE YOUR ORDER.